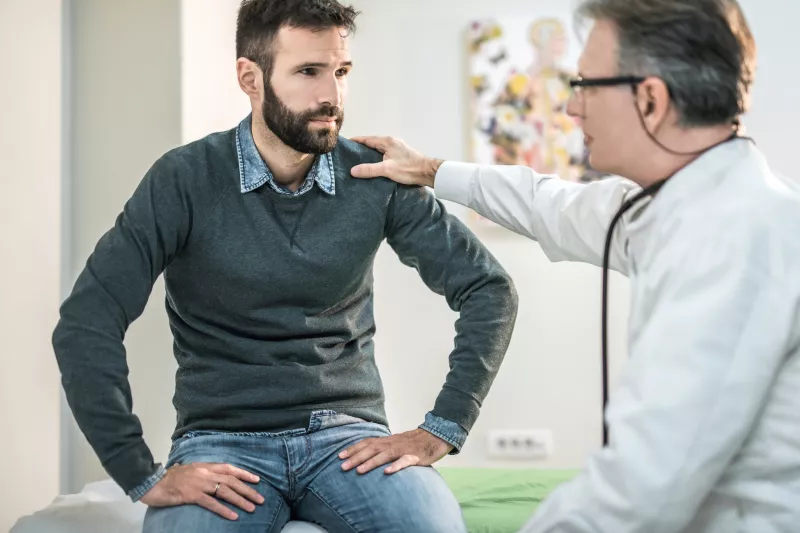 World-Class Robotic Surgery Program
AdventHealth is proud to be at the forefront of prostate cancer medical care and technology. When Dr. Vipul Patel joined our staff in 2007, he and his team formed the Global Robotics Institute (GRI) featuring the newest advancements in minimally invasive surgical technology. Our plan was to create the world's most-capable and experienced surgical, nursing and support team to deliver comprehensive, compassionate and advanced patient care. And through this singular focus, always strive to cure cancer with minimal side effects.
World-Renowned Physicians and Top Clinical Support Staff
Today we continue to achieve that goal every day. World-renowned physicians and a top clinical support staff, all located in the state-of-the-art AdventHealth Celebration Health in Central Florida support GRI. We provide individualized, patient-centered care to give you the best results possible. Our hand-selected team takes care of your specific needs from the day you contact us through your entire course of treatment and follow-up. We focus on the individual to understand their unique needs. This way, we can provide superior nurturing in an inspiring environment for diagnosis, treatment and recovery.
In fact, our hospital includes an entire floor dedicated solely to robotic-assisted surgery patients and their families. We also have multi-lingual staff to answer any questions or concerns you may have before and after surgery.
Our patients have traveled from as far as Australia, Asia and the Middle East to seek care from Dr. Patel and his team. And as a top expert in the field, he also frequently trains and mentors physicians around the world to extend the knowledge and expertise we gain right here in Central Florida.
State-of-the-Art Care
Delivering care in a supportive, compassionate environment is at the center of everything we do. Our collaborative approach to patient care works in close partnership with experts in radiation oncology, medical oncology and internal medicine to determine the best approach to your urologic cancer.
Every case is different and surgery is not always the best option. Our team evaluates each patient individually to determine potential prostate treatment options. These can include active monitoring, radiation therapy, androgen deprivation and other procedures that may or may not involve surgery.
6 items. To interact with these items, press Control-Option-Shift-Right Arrow
Cathy Jenson, BS; Robotics Program Coordinator and Educator

Barbara Lee, CMA; Patient Advocate

John Andrich, PA-C; Physician Assistant

Kevin Boerner, PA-C; Physician Assistant

Marc Barcenas, ACNP-BC; Advanced Clinical Nurse Practitioner

Vladimira Mouravieva, RN, BS, BSN; Nurse Patient Advocate
Research Team
5 items. To interact with these items, press Control-Option-Shift-Right Arrow.
Tadzia Harvey

Clinical Research Nurse Supervisor

Alicia Morales

Clinical Research Assistant

Tina Sylva

Clinical Research Assistant

Nancy Eldred

Clinical Data Abstractor

TJ Robinson

Clinical Data Abstractor