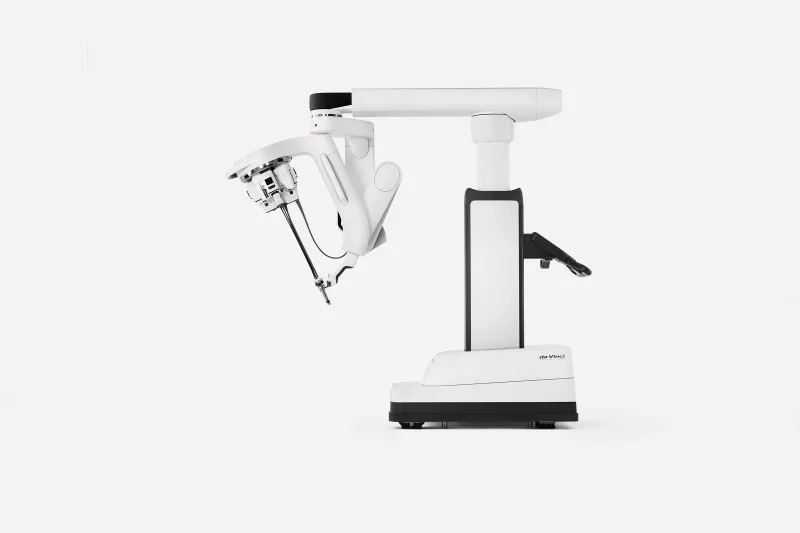 Fourth-Generation Robotic Surgical System
AdventHealth Global Robotics Institute is proud to now offer Intuitive Surgical's fourth-generation robotic surgical system, the da Vinci SP. This new technology allows your surgeon to perform your prostatectomy procedure through a single small incision in the abdomen.
What makes single-port robotic prostatectomy different?
The da Vinci SP® system provides surgeons with robotic-assisted technology designed for precise access to body tissue. The ability to use one small incision or enter through a natural opening in the body creates a minimally invasive option for complex procedures. This single, one-inch incision may cause you less pain and scarring, and shorten your recovery time.